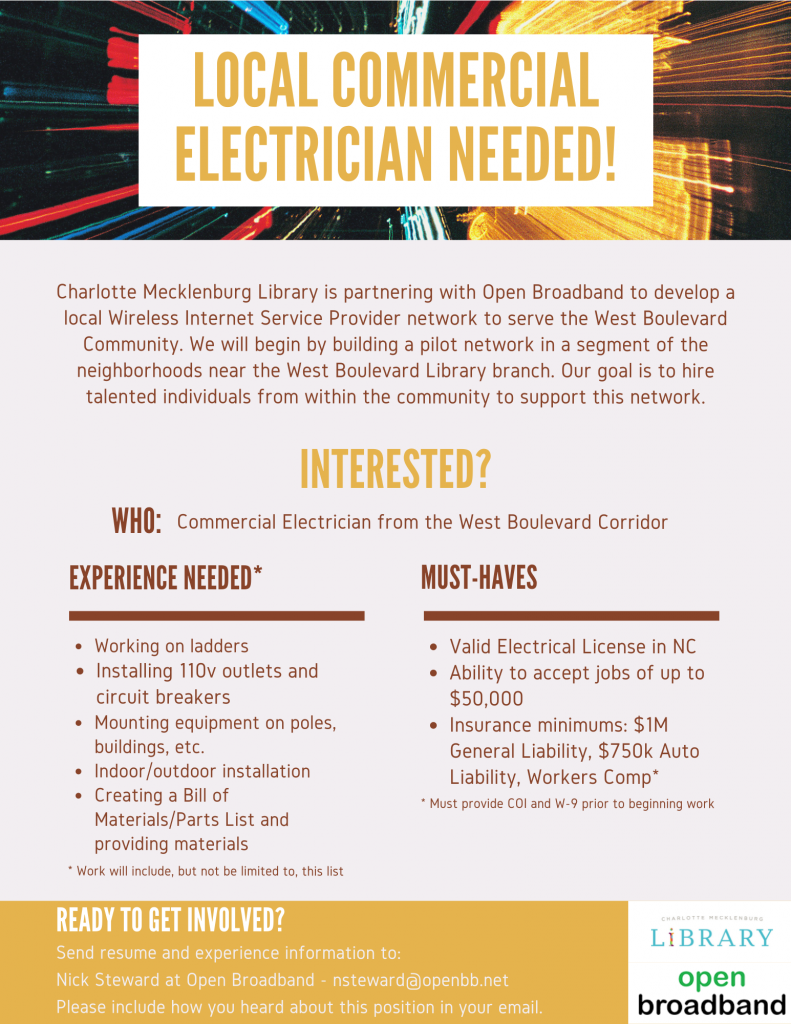 Local Commercial Electrician Needed!
Charlotte Mecklenburg Library is partnering with Open Broadband to develop a local Wireless Internet Service Provider network to serve the West Boulevard Community. We will begin by building a pilot network in a segment of the neighborhoods near the West Boulevard Library branch. Our goal is to hire talented individuals from within the community to support this network.
 Interested?
 Who:
Commercial Electrician from the West Boulevard Corridor
 Experience Needed:*
Working on ladders

Installing 110v outlets + circuit breakers

Mounting equipment on poles, buildings, etc.

Indoor/outdoor installation

Creating a Bill of Materials/Parts List and providing materials
*Work will include, but not be limited to, this list
 Must Haves:
Valid Electrical License in NC

Ability to accept jobs of up to $50,000

Insurance minimums: $1M General Liability, $750k Auto Liability, Workers Comp* 
*Must provide COI and W9 prior to beginning work
Ready to Get Involved?
Send resume and experience information to Nick Steward @ nsteward@openbb.net. Please include how you heard about this position in your email.