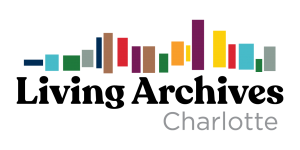 Living Archives is three-year initiative to gather, preserve and share local histories—stories, documents, visual imagery and memories—about the COVID-19 pandemic and its impact on Black, Hispanic, Asian, Indigenous and other minority communities in Mecklenburg County. The Library will act as a convener, partner, and project guide, leveraging our community trust and reach to bring residents into the project.
To make sure that no one's COVID story is lost, mis-represented or ignored, these narratives will add critical context to our shared history and build a rich archive for future generations as we work toward a more equitable future.
Combining education, the arts, community engagement, leadership development and the power of co-created, grassroots knowledge, the project will put documentary storytelling tools into the hands of neighborhood residents to capture experiences across Mecklenburg County. Long-term, the stories and materials collected through the Living Archive Project will be open-sourced and shared through exhibits, digitally interactive experiences, performances, town meetings and other means that promote ongoing collaboration.