Marlen Cardenas
Mayo 12, 2020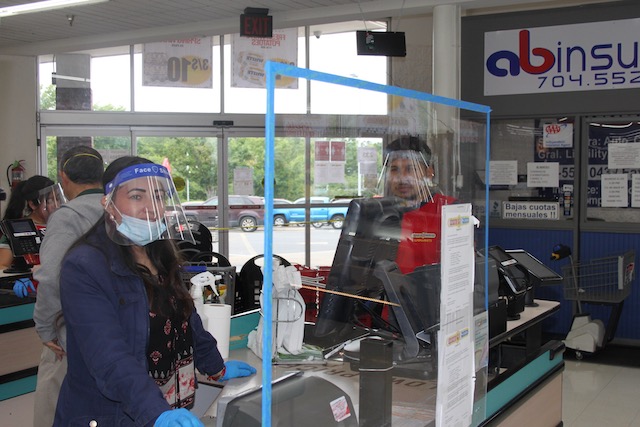 After 40 days of a series of restrictive measures under the "stay at home order" in response to the COVID-19 pandemic, on Friday, May 8, the so-called "Phase 1" of North Carolina's economic reopening began. It eliminates certain restrictions in places such as stores and supermarkets.
With more than 2,500 Latinos infected with coronavirus as of May 11, what measures are Latino supermarkets implementing to protect their employees and customers?
Phase 1 of reopening allows stores and supermarkets to operate their establishments at 50% of their maximum capacity (previously it was 25%).
Under Governor Roy Cooper's order, these businesses are required to direct their customers to stand 6 feet apart. They are also required to do frequent cleanings. In addition, the use of masks is recommended, but not mandatory.