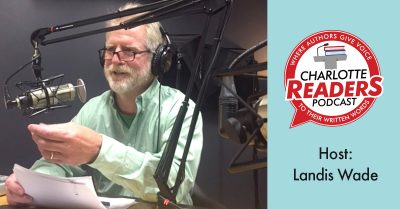 Reflections, Readings and Conversations with Eleven Charlotte Authors
In this episode, we take a look back with our ears at a hand-picked collection of readings and conversations with the eleven local authors of Season 1.
Season 1 of Charlotte Readers Podcast is where everything got started – the idea for the show, learning how to podcast, and the interviews with and readings by the brave Charlotte authors willing to take a chance on the show.
Charlotte Readers Podcast is sponsored by Charlotte Mecklenburg Library.
Learn More About This Episode