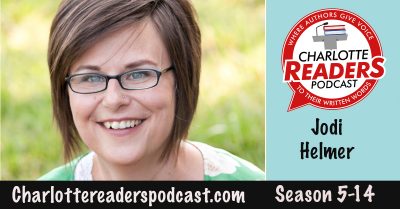 "Protecting Pollinators"
In today's episode, we meet author Jodi Helmer, who reads from and discusses her book, "Protecting Pollinators: How to Save the Creatures that Feed Our World."
Charlotte Readers Podcast is sponsored by Charlotte Mecklenburg Library.
Learn More About This Episode
Learn More About This Episode
In today's episode, we meet author Jodi Helmer, who reads from and discusses her book, "Protecting Pollinators: How to Save the Creatures that Feed Our World."
This is a nonfiction work, not a dystopian novel of things to come, but that makes it even more disconcerting, because the threats to the birds, bats and insects that pollinate our world are real.
Bee and butterfly populations have plummeted by a third or more and many pollinator species are under attack by habitat loss, invasive species, pesticides and climate change. In this episode, we explore the beauty, challenges and quirks of working with pollinators and tips on how to avoid a world without them.
Jody also discusses her book, "Growing Your Own Tea Garden," and in addition to tea, shares what other delicacies might be lost if we don't take care of the birds and the bees.
We start the show with Jodi reading about children and butterflies, from the chapter entitled "Helping without Hurting."