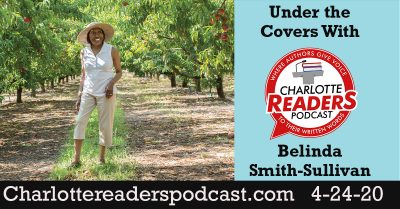 "Just Peachy"
In this Under the Covers episode, we meet Belinda Smith-Sullivan, author of "Just Peachy."
Charlotte Readers Podcast is sponsored by Charlotte Mecklenburg Library.
Learn More About This Episode
Learn More About This Episode
In this Under the Covers episode, we meet Belinda Smith-Sullivan, author of "Just Peachy."
Belinda is a chef, author, food writer, spice blends entrepreneur and a commercially-rated pilot who loves to serve, eat and write about peaches.
Her book, "Just Peachy," explores the history of peaches, peach varietals, peach festivals and canning and freezing and then opens up to a delicious array of photographs and recipes that will have the peach-loving-mouth salivating for a taste.