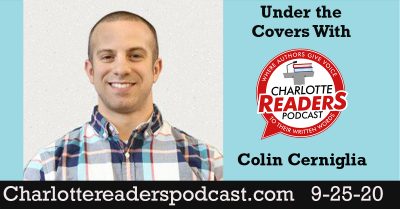 "Culture of Excellence"
In this Under the Covers episode, we meet Colin Cerniglia, author of "Culture of Excellence: What We Can Learn From The Yankees About Leadership."
Charlotte Readers Podcast is sponsored by Charlotte Mecklenburg Library.
Learn More About This Episode
Learn More About This Episode
In this Under the Covers episode, we meet Colin Cerniglia, author of "Culture of Excellence: What We Can Learn From The Yankees About Leadership."
Andrew Rotondi, co-host of the Bronx Pinstripes Show, says of the book that "it was fascinating to read a take that wasn't just about wins and losses. Culture of Excellence gets at one of the age-old sports questions: How does leadership and team culture affect the on-field product? The Yankees, with their eccentric leaders, compelling cast of characters, and sustained greatness, are the ideal organization for this study."
Colin is President and CEO of Talent 409, a Charlotte leadership academy that works with athletes and athletic teams to enhance their vision and culture. In "Culture of Excellence," he offers lessons learned from his study of one of the premier franchises in Major League Baseball about how to motivate people and improve team performance.