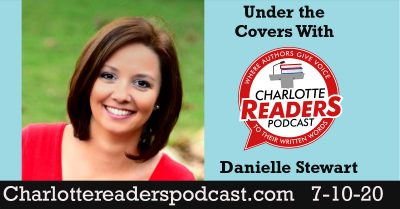 "The Bend in Redwood Road"
In this Charlotte Readers Podcast episode, we meet Kathy Izard, author of the award-winning book: The Hundred Story Home: A memoir about finding faith in ourselves and something bigger. The "something bigger" in the title – that thing Kathy found faith in – was battling chronic homelessness in Charlotte, and for Kathy, this mission came in the form of a challenge.
Charlotte Readers Podcast is sponsored by Charlotte Mecklenburg Library.
Learn More About This Episode
Learn More About This Episode
In this Under the Covers episode, we meet Danielle Stewart, USA Today Best Selling author of "The Bend in Redwood Road" and more than thirty other books.
Kirkus Reviews says that "The Bend in Redwood Road" is "an engaging and lifelike representation of two families at a turning point."
The story centers around the secret of an unusual adoption, where years later the mother who gave up her baby girl and the daughter who was adopted must reckon with the outcome that changed their lives and which in the end, could tear families apart.