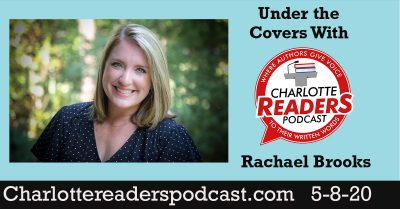 Beads: A Memoir About Falling Apart and Putting Yourself Back Together Again
In this Under the Covers episode, we meet Rachael Brooks, author of "Beads: A Memoir About Falling Apart and Putting Yourself Back Together Again."
Charlotte Readers Podcast is sponsored by Charlotte Mecklenburg Library.
Learn More About This Episode
Learn More About This Episode
In this Under the Covers episode, we meet Rachael Brooks, author of "Beads: A Memoir About Falling Apart and Putting Yourself Back Together Again."
"An eloquent and unsettling story of recovery that features solid advice and encouragement for other trauma victims."— Kirkus Reviews
Prompted by the Me Too movement, Rachael penned her true life story in this debut memoir.
She is a writer, sexual violence prevention speaker and survivor. Through both her writing and speaking engagements, her goal is to raise awareness and provide support for survivors and current victims of assault, as well as generally offer tips and best practices for making it to the other side of trauma.