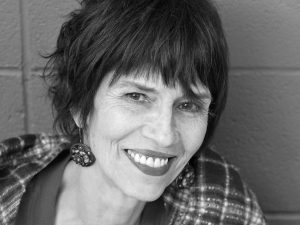 Deborah Triplett is an image taker and garden maker. She is the principal photographer at Deborah Triplett Photography, where she has been a working professional photographer for over 25 years. Her work has been shown at 1650 Gallery, Diane Hughes Gallery, Spirit Square Gallery and at The Light Factory. Deborah was the primary photographer for Skirt Magazine and a contributing photographer for NFocus, Charlotte Viewpoint and Charlotte Magazine. She is the founder of Yard Art Day, a city-wide event in Charlotte held every Labor Day where neighbors place art of their own creation in their front yards. She is a gardener and caretaker of Flowerhead Farm, a private garden of whimsy and delight. Deborah studied photography at Artography in Los Angeles and earns her on-going education in the school of life.
This episode is perfect for anyone interested in photography, yard art, creating connection, and finding wisdom and joy in the imperfections of life. 
IN THIS EPISODE
Deborah describes the photographs she takes and what she looks for through the lens of her camera.

She shares what is beautiful to her, how her sense of beauty has changed, and what someone would see in her garden.

She talks about starting Yard Art Day, her love for 'outsider artists' and her own Handmaids Tale protest.

Deborah reflects on growing up in Elkin, North Carolina, the love and dysfunction of her family, repeating family patterns and what she learned in therapy.

She remembers moving to New York City, working as a stewardess, and being the 'old lady' to the drummer of Blood Sweat & Tears.

Deborah tells a story about being on the cover of Playgirl magazine.

She talks about being diagnosed with lung cancer and why it is important for her to talk about it.

Deborah reveals the most important thing in her life and what really matters.