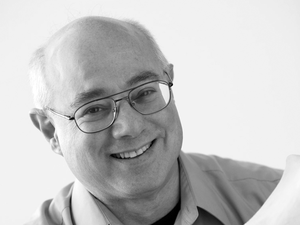 Peter Reinhart is a baker of bread and a master of metaphor.  For him bread is the staff of life for our bodies and for our souls.  One of the world's leading authorities on bread, Peter is chef-on-assignment at the Johnson & Wales University College of Culinary Arts, host of an international symposium on the future of bread, a TED presenter and food entrepreneur.  His lectures and numerous cookbooks about the art and science of baking are deep spiritual lessons about who we are and why we are here.  He is a theologian at heart who has led an extraordinary life as a seeker of truth.
This episode is perfect for anyone interested in hearing about how bread and cooking serve as metaphors for life and the journey of connecting to a higher source.
IN THIS EPISODE
Peter shares the two key principles that he teaches new students about baking and life.
He talks about a type of bread that became his signature creation that came to represent the confluences of his life.
Peter shares the stages of bread production from wheat to eat and what we can learn about our own transformations.
He explains the phrase 'mise en place' and its importance in cooking and in sustaining success.
Peter discusses the ambition of being interesting. 
He talks about his early adult years as a spiritual seeker experimenting with a variety of theological and religious principles and paths.
Peter discusses his conversion from Judaism to Christianity, changing his name, taking vows as a member of a religious order, re-entering lay society, and finding his way to the Eastern Orthodox Church.
He shares his many avocations as a restaurateur, writer and educator.
Peter talks about his continuing search for theosis, the transformative process whose aim is likeness to or union with our Creator.
Mark Peres shares a personal word that begins this way, "This is the first episode of what I hope will be a long-term series interviewing fascinating people about their lives…"