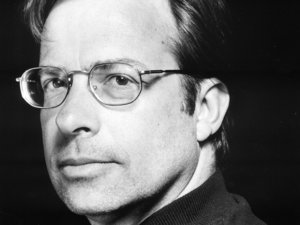 David Wagner is an architect and artist.  His buildings tell stories that invite listening and conversation.  His projects range from retail and office complexes, restaurants and corporate headquarters, urban parks and public spaces, commercial buildings and streetscapes, markets and multimodal stations, and centers of art, galleries and museums.  He has designed the interiors of several stadiums for the National Football League, including Raymond James Stadium, Bank of America Stadium, Lucas Oil Stadium and Heinz Field.  From large mixed-use planning to designing for chairs and bar stools and dinnerware, David Wagner makes spaces and places memorable.   He is a painter, a sculptor, a gardener, an inventor and a prolific writer.  Over a 40 year career, his voice has led discourse about cities and the urban realm.
This episode is perfect for anyone interested in what makes for great architecture and the ideas and influences that inform a purposeful and memorable life.
IN THIS EPISODE
David shares a quote about how grace and art are linked.
He discusses the kinds of projects he works on and what he seeks to do as an architect.
He answers if there is an architectural signature to the designs he produces.
He explains what great architects do and the singular trait of great clients.
David talks about what he notices when he looks at buildings and the ideal forms that attract him.
He reflects on growing up in Pittsburgh and what about the city he carries with him to this day.
He talks about the influence of his former professor of architecture Olivio Ferrari.
He comments on what makes the Vietnam Memorial so profound, remembering lyrics to rock & roll songs, and why he is drawn to Italian influences.
David explains the design elements and subconscious effects of the Bechtler Museum of Modern Art and an urban park he designed called The Green.
He shares the central theme of his life and work.
David reflects on his children and what makes for a good life.
Mark Peres adds a personal word that begins this way, "When I hear David talk about cities and memory and song, I'm reminded of the poem Chicago by Carl Sandburg…"