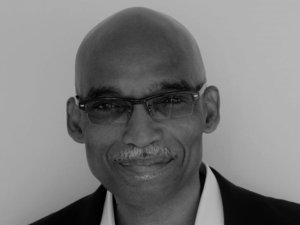 Henry Rock II is the founder and director of City Startup Labs, an entrepreneur's academy for African American millennials that develops human, social and economic capital within inner-city America.  In partnership with Ventureprise, Inc., a non-profit venture development organization, CSL operates a Center of Excellence for Entrepreneurial Competency, Innovation and Leadership at the University of North Carolina at Charlotte. Henry has over two decades of experience in media sales, advertising and marketing. His career includes business development and strategic planning for small black-owned and operated ventures. He has given a TEDxCharlotte Talk on creating a new class of African American entrepreneurs. Henry does more than inspire young men and women to live powerful and rewarding lives.  He gives them the tools and shares the mindsets to make it happen.
This episode is perfect for anyone interested in the education of entrepreneurs, a discussion on black cultural nationalism, and a basis for hope in our lives.
IN THIS EPISODE
Henry shares what City Startup Labs is and what it is designed to do.
He explains the four modules that make up CSL that guide young entrepreneurs from acceleration to incubation to market.
He discusses the development of his curriculum and how he makes use of lean startup principles and Barry Gordy's autobiography to reach his students.
Henry talks about the mindset of young black men and how perceptions of them affect them psychologically and physically.
He shares what has surprised him leading CSL.
He reports where CSL is now and what he wants for the program going forward.
Henry explains the three classes of assets that CSL is seeking to build.
He discusses how his family story parallels the arc of African American history.
Henry talks about the influence of black activists Amiri Baraka and Ron Karenga in his thinking and development as a young man.
He explains the difference he sees between black nationalism and white nationalism.
Henry describes himself as a young man, why he chose to take courses in economics, and his transition into a career in media and advertising.
He talks about an amazing period in black media and how it informs what he is doing now.
He discusses guiding forces in his life and why he is hopeful about the future.
Mark Peres adds a personal word that begins this way, "The discussion you heard was the second one I had with Henry.  The first one did not record. This is what you did not hear…"