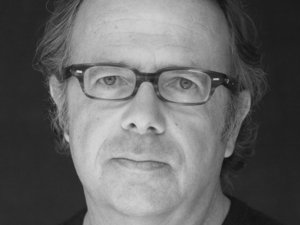 Michael Goldfarb is a journalist, author and broadcaster who for over thirty years has written the first rough draft of history. A former London bureau chief of NPR, he has reported from more than 20 countries across five continents for the BBC, Newsday, The New York Times, The Washington Post, Die Welt and The Guardian. He spent many years covering conflicts from Northern Ireland to Bosnia to Iraq.  He has authored two books: Ahmad's War, Ahmad's Peace: Surviving Under Saddam, Dying in the New Iraq and Emancipation: How Liberating Europe's Jews From the Ghetto led to Revolution and Renaissance. His journalism has won the highest awards on both sides of the Atlantic, including the Overseas Press Club's Lowell Thomas Award in America and the Sony Gold award in Britain. He is a former fellow of the Joan Shorenstein Center on Press, Politics and Public Policy at the Kennedy School of Government at Harvard University. He is the host of the podcast FRDH.
This episode is perfect for anyone interested in journalism, war correspondence, drafting the narrative of history, and American and world affairs.
IN THIS EPISODE
Michael discusses providing historical context in news reporting.
He reveals what motivated him to start a podcast.
He talks about being in the middle of history covering Northern Ireland, Bosnia and Iraq.
He responds to whether his work is prophetic and discerning patterns of events.
Michael reflects on the candidacy of Donald Trump and the paranoid style of American politics.
He talks about storytelling on the radio and calling the audience to the better angels of their nature.
He explains growing up as a child of victory.
He shares when he knew for certain that Donald Trump would win the election.
Michael notes how his experience in college reflected movements in America.
He explains the difference between radio and television journalism.
He reveals how he felt about being a war correspondent.
He discusses his books about reporting in Iraq and Jewish emancipation.
Michael shares his thoughts about the state of affairs in America today and the work of citizenship.
Mark Peres adds a personal word that begins this way, "Listening to Michael Goldfarb talk about his work as a journalist and historian, I'm reminded of countless hours listening to the reporters of NPR report from distant places…"