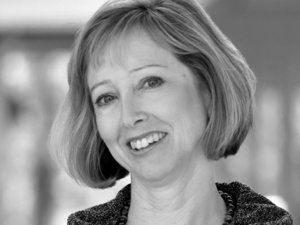 Carol Hardison saves lives. She is president and CEO of Crisis Assistance Ministry, a non-profit organization that provides assistance and advocacy for people in financial crisis, helping them move toward self-sufficiency. She has received many awards for her leadership and work against poverty and on behalf of economic justice, including the Martin Luther King, Jr. Keeper of the Dream Award, the Charlotte Woman of the Year Award, and the Leadership Charlotte Schley Lyons Award. Before joining Crisis Assistance Ministry, Carol worked at Duke Energy Corporation as a manager and strategic consultant in Information Technology. Carol earned a degree in Mathematics and Computer Science from Furman University.
This episode is perfect for anyone interested in social justice work and making a positive difference in the lives of the economically disadvantaged and the fight against poverty.
IN THIS EPISODE
Carol explains what Crisis Assistance Ministry does and who it serves.
She answers whether Crisis Assistance is in fact a ministry and what she is seeing among those in financial crisis in the community.
She shares her understanding of why there is a divide between the haves and have-nots.
She discusses who is showing up at Crisis Assistance and how their needs present.
Carol talks about whether the poor will always be with us and what everyone deserves.
She describes how things are different today than when she took the job, how she has 'failed' and the current threat the community is facing.
She shares what she would do at Crisis Assistance Ministry if resources were not an issue.
She addresses the link between 'saviors and victims,' not perpetuating dependency, and the challenge of donor demands.
Carol reveals where her passion for her work comes from, growing up in Tallahassee, and the influence of her parents in her life.
She talks about who she wanted to be and the role community college played in her education.
She answers what kept her at Duke Energy for 18 years, the moment she decided to leave, and the trade-off of moving from the private to the non-profit world.
She discusses whether there is a third act for her after Crisis Assistance and whether she would take an executive position elsewhere.
She talks about how she sees her strengths in a changing world, how she enjoys good laughs every day, and why she keeps the culture light at work.
Carol shares what songs she plays loud and what matters to her most in her life.
Mark Peres adds a personal word that begins this way, "Carol Hardison brings hope and help to people in need.  There is a profound goodness…"