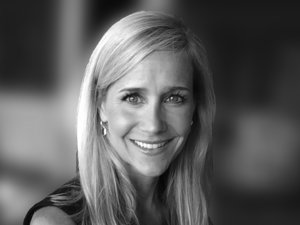 Dianne Chipps Bailey is an attorney who helps non-profit organizations fulfill their missions. She leads the non-profit and foundations practice group for Robinson Bradshaw, a full service law firm based in Charlotte, North Carolina. Dianne speaks nationally and is an expert witness on non-profit, corporate governance and tax/regulatory issues. She has served on many non-profit boards and is particularly engaged in women's philanthropic giving. Dianne is a recipient of multiple awards, including the 2015 Mecklenburg Times Woman of the Year Award, North Carolina Lawyers Weekly Woman of Justice Award, and the Charlotte Business Journal Women in Business Achievement Award. She holds a B.A. with high honors in English and philosophy from the University of California, Berkeley, and a J.D. with honors from Georgetown University Law Center.
This episode is perfect for anyone interested in the non-profit sector and matters of faith, privilege, perfection and gratitude.  
IN THIS EPISODE
Dianne describes her practice and what she does for the clients she serves.
She shares the phone call she most enjoys receiving.
She talks about the impact of the Great Recession on the non-profit sector, how she looks at the current health of the sector, and where she sees increased sophistication.
She reveals the issue that she is carefully watching and grades the non-profit sector.
She answers whether we have too many non-profits, whether we would be better served by for-profit social entrepreneurs, and the disruption that is occurring in the non-profit sector.
Dianne shares her one true love in the philanthropic community.
She talks about where she is from and what she loves about her home state.
She reveals who she considers to be the most important influence in her life and who she most aspires to be more like.
She explains what exploded her worldview in college and the fragmented life she led on campus.
She discusses what is it that she struggles with and her thoughts about identity.
Dianne shares a moment when she was adrift and what happened to change everything.
She addresses the illusion of perfection and how she presents herself to the world.
She shares her thoughts about privilege and her response to it in her life.
She reveals the role she played in the political rise of Braxton Winston II.
She discusses what she calls the Bailey Big Trip and what it means to her.
Dianne shares what is most important to her.
Mark Peres adds a personal word that begins this way, "Dianne Chipps Bailey lives a life that by any measure is remarkable.  She is good at everything she seemingly sets out to do…"