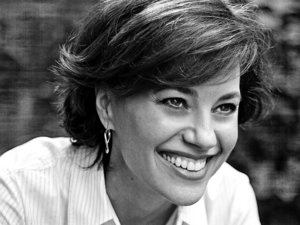 Angela Gala takes the stress out of life. She is co-founder and executive director of Youth Meditation, a non-profit organization dedicated to giving students, teachers and parents tools to manage anxiety and emotions. She is also founder and principal of Rogers and Gala Creative Partners, an event planning firm. She has planned hundreds of events, has been featured on The Today Show, and has been quoted extensively on event planning in media throughout North America. She previously worked as Director of Private Parties for Charlotte City Club and Director of Catering for the Sheraton Hotel. Angela holds a B.A. in Marketing from the University of Louisville.
This episode is perfect for anyone interested in meditation and event-planning and what they have in common in a purpose-driven life.  
IN THIS EPISODE
Angela explains what is Youth Meditation and what it seeks to do.
She describes mindful meditation and how to meditate.
She guides listeners in a meditation session, showing the practice of controlled breath and relaxation.
She talks about who Youth Meditation serves and how it is being received.
Angela shares what we would witness in a Youth Meditation class.
She reflects on the needs she sees in the community for meditation and what science says about its benefits.
She reveals what is her one goal when she leads meditation and why she has brought this work to schools.
She then talks about event planning and answers how an event planner plans events.
Angela explores the connection between meditation and creativity.
She answers what event she enjoys planning the most, what makes for a good eventand whether the Internet has changed event planning.
She shares where she grew up, what was important to her growing up, and what she carried with her for many years.
She talks about her first job out of school that made the news and the lesson she learned.
Angela reveals the most gratifying part of her job and what she hopes her kids learn from her.
Mark Peres adds a personal word that begins this way, "My guided meditation session with Angela was…unusual. We were seated at my kitchen table with microphones in front us recording our conversation…"