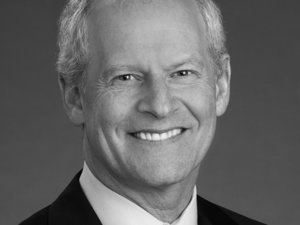 Russ Greenfield is medical director of integrative medicine for Novant Health, a regional healthcare system. He is a physician who practices integrative medicine, which combines conventional medicine with complimentary therapies to engage a person's innate healing capacity. He is also a consultant, focusing his efforts on corporate wellness programs, product development and education. Russ is board certified in emergency medicine. He was one of the first four physicians to graduate from the Program in Integrative Medicine from the University of Arizona College of Medicine under the direction of Dr. Andrew Weil. Russ earned his B.S. in general science from Brandeis University, his M.D. from the Chicago Medical School at the Rosalind Franklin University of Medicine and Science, and completed a residency and fellowship in emergency medicine from Harbor UCLA Medical Center.
This episode is perfect for anyone interested in integrated medicine and wellness, the delivery of healthcare and the work of leading systemic change.  
IN THIS EPISODE
Russ explains what integrative medicine is and how it compliments and differs from conventional and alternative medicine.
He discusses what the healthcare system is and is not doing and what the healthcare debate is really about.
He answers whether specialization is counter to the very notion of integrative medicine.
Russ explains why he wants the term 'integrative' to go away.
He shares what motivated him to practice integrative medicine.
He addresses whether all internists should practice integrative medicine.
He discusses how his peers often react to his message and whether doctors can make money practicing integrating medicine.
Russ talks about the surest way to remain healthy, 'helping people bounce' and the centerpiece of healing.
He answers whether the U.S. healthcare system the best in the world.
He describes what he hopes to do in his new role as director of integrative medicine for Novant Health.
Russ talks about where he grew up and how it shaped his outlook.
He shares the moment that inspired him to become a doctor.
He reflects on his undergraduate and graduate school years and why he chose emergency medicine.
He describes the fellowship that changed his professional career.
Russ addresses how healthcare has changed over the last 20 years and where he hopes we are 20 years from now.
Mark Peres adds a personal word that begins this way, "After you spend any time with Russ Greenfield, when you depart, he says 'Be Well.'  He sign all his emails the same way…"