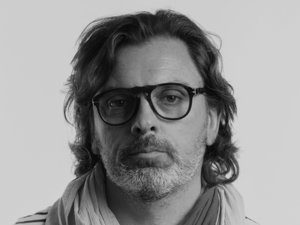 Marek Ranis creates art about social and ecological change. His work considers the loss of permanence and 'the grief of the world.' Ranis is Associate Professor of Sculpture at the Department of Art and Art History in the College of Arts + Architecture at the University of North Carolina at Charlotte. He is a sculptor, installation, performance and video artist, public art artist and consultant, photographer and painter. Since 1994 Ranis has focused on environmental art and is the author of more than 50 large-scale environmental installations in United States, Poland, Germany, France, Iceland, Holland, Taiwan and Australia. Ranis has received many prestigious grants and has participated in numerous residencies and art symposiums in Europe, United States, North America, Asia, Africa and Australia. He earned a an Art and Design diploma from the Lyceum of Fine Arts and an MFA in Sculpture/Studio Art from the Academy of Fine Arts in Wroclaw, Poland.
This episode is perfect for anyone interested in environmental art, ecological change, and the connection between political and climate disruption.   
IN THIS EPISODE
Marek addresses whether he is an artist who happens to be an academic or an academic who happens to an artist.
He explains in the broadest terms what his art is about.
He describes what form his art takes, his relationship with craft and choosing forms to convey an idea.
He states the major advantage of being an artist.
Marek considers his art as a 'landscape of landscapes' and how it connects to 'the colonial dream' and to 'world grief.'
He answers why he is drawn to the arctic and what 'whiteness' has to do with it.
He addresses whether there is a 'Polish sensibility' that informs his work about change.
He talks about the current political climate in Poland and climate change.
Marek considers what our collective denial about climate change says about the human condition.
He discusses whether the planet will survive.
He reveals the roots of his fascination with lack of permanence.
He talks about his time as a student at the Academy of Fine Arts in Wroclaw, Poland and how he found his way to Charlotte, North Carolina.
Marek addresses the role of the artist.
He discusses the ethical compromises in his work.
He shares what's next for him and the difference he hopes his art makes.