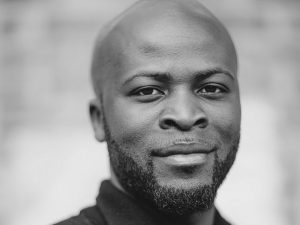 Joseph C. 'Piko' Ewoodzie, Jr., is the Malcolm O. Partin Assistant Professor of Africana Studies and Sociology at Davidson College. He teaches courses on qualitative methods, sociological theory, culture, race and urban sociology. He examines how marginalized populations in urban locations make sense of inequalities in their everyday lives. Piko embeds himself into communities and takes a long-term immersive approach to research. His publications include articles on the everyday eating patterns of people inhabiting different social classes and the book Break Beats in the Bronx: Revisiting Hip Hop's Early Years. He earned a B.A. in Sociology from Ithaca College and an M.S. and Ph.D. in Sociology from the University of Wisconsin-Madison.
This episode is perfect for anyone interested in urban sociology, what we can learn from hip hop artists, qualitative research, 'getting out,' and Wakanda Forever.
IN THIS EPISODE
Piko explains his core research interest and how he sees his work.
He shares what inspired his interest in ethnographic research.
He talks about his course 'Hip Hop and Urban Sociology' and what Kendrick Lamar and 3D Na-Tee have to do with it.
Piko answers what sociologists can learn from hip hop artists and what hip hop artists can learn from sociologists.
He discusses qualitative research and 'the beautiful process of collecting data and making sense of it.'
He addresses whether his qualitative data is generalizable and 'being as reflexive as possible' in documenting his observations.
Piko considers whether qualitative research is more literature than science.
He discusses his course 'Contemporary Race Theory' and whether we would be better off if the idea of race faded away.
He answers whether his research makes normative judgments about how people should behave.
Piko talks about his feelings leaving the communities he is studying and how he manages the guilt of 'getting out.'
He reflects on the movie 'Black Panther' and why 'he isn't down with Wakanda Forever.'
He describes growing up in Ghana and how emigrating to the United States informed his approach to studying social life.
Piko shares the song that inspired his first book, what changed his life at Ithaca College, and what his doctoral dissertation explored.
He answers what question is on his mind and what he values most.