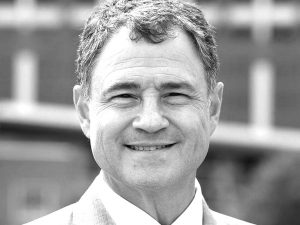 Daniel Levine is president of Levine Properties, a family-owned property investment company that develops, owns and operates commercial and residential properties in Charlotte, North Carolina and in select urban locations throughout the United States. Levine Properties owns over 20 acres on nine square blocks of largely undeveloped property in the First Ward district in the center of the City of Charlotte. As president, Daniel is responsible for the development, leasing, property management and asset management of all properties owned.  He earned a B.A in City & Regional Planning and Development from the University of North Carolina at Chapel Hill.
This episode is perfect for anyone interested in real estate investment, property development, and the challenge and responsibility of creating a neighborhood in the center of a city.
IN THIS EPISODE
Daniel explains the challenges to developing nine blocks of First Ward in the center of the City of Charlotte.
He reveals what he is committed to building in First Ward.
He imagines First Ward in the year 2030.
He describes what he is building now and how it is setting the stage for a different building pattern in First Ward.
Daniel explains how his master plan for First Ward works in concert with the City of Charlotte North Tryon Vision Plan.
He considers the weight and consequence of his development decisions.
He answers whether he feels overwhelmed by the responsibility of developing a new neighborhood in the center of a city.
He responds to whether any one person or family should control so much land in the center of a city.
Daniel shares how he goes about his work and what informs his vision of development.
He reveals what neighborhood in the United States is the model for the neighborhood he wants to develop in First Ward.
He outlines his philosophy of real estate development.
He tells the story of the Levine family, the retail stores they built, and how he came to study city and regional planning.
Daniel talks about the influence of Walt Disney and EPCOT on in his ambitions.
He shares the 'pearls of wisdom' that guide Levine Properties.
He discusses a recent change in his development approach and whether he thinks about the time he has left to realize his vision for First Ward.
He identifies the two developers in Charlotte that seeks to emulate.
Daniel answers how he wants to be remembered.