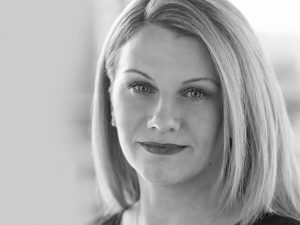 Hope Muir is artistic director of Charlotte Ballet. Her first season as artistic director in 2017-18 included the introduction of eight new choreographers to the company, the creation of five new ballets, and two ballets making American premieres. Before joining Charlotte Ballet, Hope was assistant artistic director at the Scottish Ballet. She has taught classical and contemporary dance at The National Ballet of Canada, English National Ballet, Rambert Dance Company and Matthew Bourne's New Adventures Company. She had a 20-year career as a dancer.  She was a founding member of London Festival Ballet School, then joined the company (now English National Ballet) before dancing for the Rambert Dance Company in London and later Hubbard Street Dance Chicago. In the summer of 2018, Hope will serve as a guest artist for The School at Jacob's Pillow.
This episode is perfect for anyone interested in the work of an artistic director of a ballet company and a career in ballet and modern dance. 
IN THIS EPISODE
Hope reflects on her first year as artistic director of the Charlotte Ballet and what surprised her.
She explains what an artistic director does and what part of her work she loves the most.
She describes what someone would have seen if they watched the ballet The Most Incredible Thing and the significance of presenting it.
She talks about the pros and cons of touring as a company.
Hope answers why Charlotte Ballet does not identify any of its dancers as principal dancers.
She considers the responsibility of artistic directors to connect what is on stage with social realities in the world.
She answers whether she would stage gay and lesbian themes on stage.
She explains how she assesses a dancer and what traits in a dancer she is drawn to and excites her.
Hope shares whether she sees any changes in the composition of the dance company at Charlotte Ballet
She discusses whether there is space on stage for older dancers and what project and role would bring her back on stage.
She talks about deciding what not to do, what choreographers she would like to bring to Charlotte, and the 'bespoke repertoire' she wants to create.
She remembers growing up in Toronto and what drew her to dance.
Hope notes the turning point in her dance career and what she learned about herself as a young dancer.
She answers whether the Charlotte Ballet is a stepping-stone job for her and whether she would take the call to become the artistic director of a national ballet company.
She shares what informs her intellectually and what she values most.