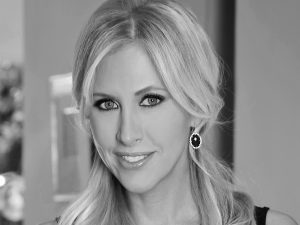 Emily Giffin is the author of eight New York Times bestselling novels: Something Borrowed, Something Blue, Baby Proof, Love the One You're With, Heart of the Matter, Where We Belong, The One & Only, and First Comes Love. Her most recent novel is All We Ever Wanted. Her books have been translated into thirty-one languages, with over eleven million copies sold worldwide. In addition, five of her novels have been optioned for film and are in various stages of development. Her first novel, Something Borrowed, was released as a film in 2011, starring Kate Hudson, Ginnifer Goodwin and John Krasinski. Emily practiced litigation in New York for several years before being published. She earned a bachelor's degree in history and in English from Wake Forest University and a J.D. from the University of Virginia School of Law.
This episode is perfect for anyone interested in the life and career of a best-selling novelist. 
IN THIS EPISODE
Emily describes who she is and what her novels are about.
She considers the role of class, race and privilege in her current novel.
She explains how higher stakes in her life are influencing her writing.
Emily addresses whether she is projecting a role.
She answers whether she feels like a character in her own novels.
She considers whether her commercial success limits her as a writer.
Emily talks about the pressure she feels in her career and the sentence that strikes the most fear in her heart.
She discusses whether melancholy is necessary for good art.
She reveals the epilogue she changed in her current novel.
Emily shares what's on her mind when she can't fall asleep.
She talks about how a formative childhood experience shapes her writing.
She identifies the character in her novels whose childhood most closely mirrors her own.
Emily shares what she thinks about when she thinks about Wake Forest University.
She explains what she learned as a law student that informs her work as a novelist.
She talks about her life as a lawyer and the decision that changed her life.
Emily discusses the profession she thinks she would be really good at practicing (other than being a writer) and whether she writes characters as types.
She shares what she wants more of in her life.
She answers whether she can imagine a protagonist of hers that is alone and fulfilled.
Emily reveals what matters most.