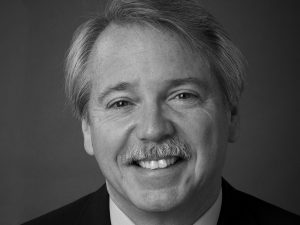 John Boyer is president and CEO of the Bechtler Museum of Modern Art, a museum dedicated to the exhibition of the Bechtler family collection of mid-20th century modern art. During his tenure, John has also served as curator of the museum overseeing the design and installation of 20 different exhibitions, including shows on Alberto Giacometti, Niki de Saint Phalle and Mario Botta. Previously, John served as president and CEO of the Roosevelt Institute, a public policy agency, and as executive director of the Mark Twain House. He taught art history at Trinity College in Connecticut and lectured at Columbia and Brown Universities. John is also the Independent Chair of the board of the Voya Mutual Funds family. He earned a B.A. in art history from the University of California at Santa Barbara and an M.F.A. in art history from Princeton University.
This episode is perfect for anyone interested in leading a museum, defining modern art, fine arts and finance, and art as a means to connect to a higher form of our lives.
IN THIS EPISODE
John explains what is important about the Bechtler Museum of Modern Art.
He describes where the Bechtler Museum is in its timeline and the impact of the global financial crisis on its development.
He outlines what the Bechtler Museum would do with more money and resources.
He discusses receiving new works of art and the expansion of the collection.
John shares what he is thinking about as leader of the institution.
He addresses the state of curation at the Bechtler Museum.
He defines Modern Art and Modernism.
He responds to criticism that Modern Art is baffling and irritating.
John talks about overcoming the curatorial challenge of explaining Modern Art.
He identifies the particular work of art at the Bechtler Museum that profoundly interests him.
He reflects on his California roots and what California means to him.
He shares what his thesis work explored at Princeton University.
John remembers teaching art history at Trinity College.
He recalls being a steward of the Mark Twain legacy.
He explains what Mark Twain and Modern Art have in common.
He talks about serving as chair of the board of the Voya family of mutual funds.
He shares how his work in fine arts and finance inform each other.
John reveals what true art is to him and his true art.