Jos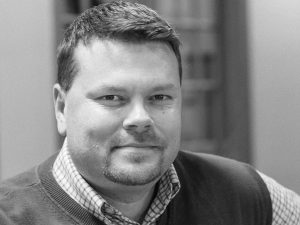 h Jacobson is managing partner of Next Stage, a firm that provides strategic counsel to non-profit organizations. Next Stage helps nonprofits develop the platform and tools necessary to support operations and fundraising activities. Josh has worked across non-profit sectors, offering strategic planning, volunteer development, annual and capital fundraising, executive and development search, case strategy, and succession planning. Before launching Next Stage, Josh served as a Senior Resource Development Director with Manhattan Theatre Club on Broadway and as a Senior Officer at The Juilliard School. He is a Certified Fund Raising Executive (CFRE) and 2018 Board president of the Charlotte chapter of the Association of Fundraising Professionals (AFP). He earned a bachelor's degree in English and Journalism from Flagler College in St. Augustine, Florida.
This episode is perfect for anyone interested in providing counsel to non-profit organizations, curating community, and discerning a personal vision and mission.
IN THIS EPISODE
Josh describes Next Stage and how it goes about its work.
He explains what happens in a client engagement and the benefits of external counsel.
He answers why he believes in the non-profit structure to address social issues.
He clarifies what his firm promises.
Josh addresses why expressing a vision can be so hard.
He shares what founders of non-profit organizations need to know.
He addresses why Next Stage dropped the word 'consulting' from its name.
He states the vision and mission of Next Stage as a for-profit social entrepreneurial venture.
Josh explains the portfolio of non-profit organizations he seeks to curate.
He talks about Cultivate: an incubator of emerging non-profit organizations.
He shares what he finds thrilling and fulfilling about his work.
He reveals the defining feature of his childhood.
Josh reflects on being a big fish in a small pond at Flagler College.
He discusses moments of clarity that changed his career.
He describes living and working in New York City.
He shares what he learned reinventing himself in Charlotte during the Great Recession.
Josh considers how his life journey helps him better serve his clients.
He connects craft beer to a curated community.
He reveals what he is winning at and the pathway that is unfolding in his life.