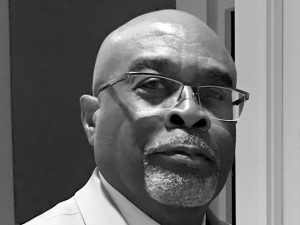 Richard Pinder is a retired assistant professor of history at Johnson & Wales University. Richard taught courses on world history, leadership, religion and civil rights. He has presented extensively on civil rights legislation. He had a 40-career in education teaching at all levels of instruction from elementary school to middle and high school to community college and private universities. Richard taught in the Michigan and Florida public school systems before relocating to North Carolina. He earned a B.A. in theology from Oakwood College in Huntsville, Alabama, and a M.A.T. in history from Andrews University in Berrien Springs. Michigan.
This episode is perfect for anyone interested in partisan news, faith in an evidence-based world, and the rewards of teaching.
IN THIS EPISODE
Richard discusses the news cycle and how it impacts his passion for politics.
He reflects on the many layers of his childhood growing up in Savannah, Georgia.
He talks about how the way he was disciplined and the validation he received from his church shaped him.
He notes the reverence he gained for sacred spaces and the sacraments.
Richard remembers attending Pine Forge Academy boarding school.
He answers whether he has gone through life resisting authority and discipline.
He recalls his 'foolishness' as a young man and coming to find himself.
He discusses wanting to become a minister and attending Oakwood College.
Richard reveals what became his 'bread and butter.'
He considers whether Christianity has held its adherents back.
He states his view on faith in an evidence-based world.
He shares what he likes best about teaching
Richard answers what the level of education he enjoyed teaching the most.
He describes the course on civil rights he developed.
He reveals what he would want to do every day for the rest of his life.
He reflects on the Black Lives Matter movement.
Richard answers what he wants his grandson to know.