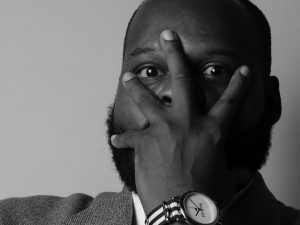 Quentin Talley or 'Q' is a poet, actor, writer, director, producer and musician. He is founder and artistic director of OnQ Performing Arts. OnQ started in 2006 with a mission to produce classic, contemporary and original performance works that reflect the black experience. As a poet, Q has performed throughout the country, sharing the stage with Nikki Giovanni, Amiri Baraka, MC Lyte, Sonia Sanchez and Tavis Smiley. As an actor, he has worked professionally with Children's Theater of Charlotte, Actor's Theatre of Charlotte, Winston Salem Arts Council, and New River Dramatist. His directing credits include: Rise For Freedom, Dutchman, In The Blood, Day of Absence, Rhyme Deferred and Miles & Coltrane: Blue (.) Q is the lead singer of Quentin Talley & The Soul Providers, a blues, funk and soul band. He earned a B.A. in Theatre Performance from Winthrop University.
This episode is perfect for anyone interested in performing arts expressing the black experience in America. 
IN THIS EPISODE
Q breaks downs all his forms of creative expression.
He shares his artist statement and personal mission.
He explains what he means by being 'unapologetically human.'
He describes 'OnQ Performing Arts' and what it is seeking to do in the community.
Q discusses the artistic origins of 'Miles & Coltraine: Blue (.),' a show he produced about Miles Davis and John Coltraine
He talks about how he accesses the emotions necessary to show addiction and depression on stage.
He answers what is his 'Love Supreme.'
He reveals when he feels most free and flowing as a creative person.
Q describes his band 'Quentin Talley & the Soul Providers.'
He shares a few of the songs his band sings and his band's encore.
He talks about collaborating on the 'Intergalactic Soul' art and performance exhibit.
He identifies the issues that are important to him in his work.
Q reads a poem called 'Wait' and shares how he feels reading it.
He addresses the appropriation of art and giving credit to artists of color.
He talks about growing up in South Carolina and what his family taught him.
He answers whether he has always been 'Q' and who he wanted to be growing up.
Q reflects on his time in the theater department at Winthrop University.
He remembers breaking into the arts scene in Charlotte.
He discusses his feelings about receiving recognition and support as an artist.
He answers whether a community has an obligation to support artists.
Q reveals what's next for him.