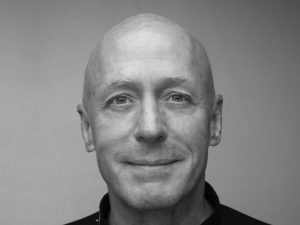 Hardin Minor is a performance artist and entertainer who embodies countless characters and enlivens spaces throughout the Charlotte community. He is co-founder of OMIMEO Mime Theatre, which presents a blend of mime illusion, circus arts, and special effects theater magic. He has performed for every kind of audience, from the classroom to corporate settings. Hardin has received numerous awards, including the Arts & Science Council's Creative Fellowship Award, the Blumenthal Performing Arts Center Stage Award in recognition of longtime service to the arts in Charlotte, and the University of North Carolina at Charlotte 2017 Distinguished Alumnus in Dance award. He received a Bachelor of Creative Arts degree in Dance and Education from the University of North Carolina at Charlotte.
This episode is perfect for anyone interested in mime and performance art, the physical nature of wisdom, the spirit of the clown, and widening cosmic circles. 
IN THIS EPISODE
Hardin describes his work as an entertainer and how he presents himself to the world.
He explains why school children know him and the dynamic he applies to everything.
He talks about our desire for creativity and being a 'cross-educational platform.'
He discusses how he works with corporations and playing theater games with bankers.
Hardin channels 'The Ballet Gourmet,' 'Barry Cantaloupe' and 'Banana Claus.'
He reveals how he comes up with characters and what perspective informs his work.
He discusses Commedia Dell'Arte and the roots of physical comedy.
Hardin explains 'physical-osophy' and where and how we gain wisdom in life.
He talks about the incarnation of the divine and becoming beams of light.
He answers whether the life of a clown is a happy one.
He considers where he is on the clown spectrum.
Hardin remembers his parents and the wild, wonderful home he grew up in.
He reflects on his time attending Woodberry Forest School and the University of North Carolina at Chapel Hill.
He discusses his experiences of direct action in the early 1970s.
He shares how he began his career in dance and the sudden revelation he had.
Hardin talks about living and performing in New York City in the 1980s.
He reflects on returning to Charlotte and creating shows and characters for 30 years.
He discusses a new character that he is sharing with the world.
Hardin reads a poem entitled 'I Live My Life' by Ranier Maria Rilke.