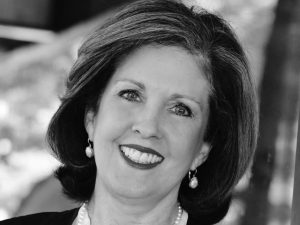 Catherine Horne is president and CEO of Discovery Place, a network of four science, natural history and children's museums located in Charlotte, North Carolina, that serves local, regional and national audiences.  Discovery Place recently expanded it service to teachers and administrators with the opening of the Discovery Place Education Studio to provide Science, Technology, Engineering and Math (STEM) professional development. Prior to joining Discovery Place in 2014, Catherine was president and CEO of EdVenture Children's Museum in Columbia, South Carolina and served at the University of South Carolina in administration and as a member of the museum studies faculty.  She earned a bachelor's degree in art history from Salem College and a master's degree in art history from the University of South Carolina.
This episode is perfect for anyone interested in STEM education, science exhibits, science center spaces, and the work of bringing museums to as many people as possible.
IN THIS EPISODE
Catherine describes how Discovery Place fulfills its mission.
She discusses workforce development and how Discovery Place helps inspire future scientists and engineers.
She addresses whether there is a crisis in science and math education and how Discovery Place is teaching teachers to be more effective STEM educators.
She shares how Discovery Place has encouraged and provoked community conversations on science ethics and values.
Catherine explains how decisions are made about what is exhibited at Discovery Place.
She identifies what exhibit will never go out style and the next major exhibition.
She assesses the Discovery Place Science and Nature buildings.
She considers the relevance of physical exhibition space in the digital age.
Catherine answers whether the Discovery Place Science building is what she wants it to be and whether a science center can ever get ahead of the innovation curve.
She talks about growing up in South Carolina and how being an only child of older parents helped shape who she has become.
She answers why she was drawn to art history and how art history informs her work leading a science center.
She shares lessons she learned in her previous positions at the McIssick Museum at the University of South Carolina and at EdVenture Children's Museum in Columbia, South Carolina.
Catherine describes herself as a leader and what she wants her life to have been about.