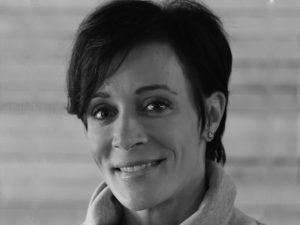 Paula Broadwell is interim executive director of Wheelhouse Media Foundation, a non-profit arm of Wheelhouse Media, which creates original and branded content across media platforms. She is also CEO of Think Broader Communications. She leads the firm's branding, communications, business and executive leadership development practices, serving clients across the United States. Paula's experience spans the consulting, media, defense, academic and nonprofit sectors. Prior to her current work, she was a New York Times best-selling author and research associate at Harvard University's Center for Public Leadership. She also served as Deputy Director of The Fletcher School's Counter-Terrorism Center. Paula is a U.S. Army veteran with leadership experience in the Middle East, Africa, Southeast Asia, and Europe. She is a graduate of The U.S. Military Academy at West Point. She holds an M.A. in International Security from the University of Denver and M.P.A. in International Relations and National Security from Harvard University's Kennedy School of Government. She is pursuing a Diploma in Global Business from Oxford University.
This episode is perfect for anyone interested in virtual reality immersion, addressing unconscious bias, a career in military intelligence and service to greater causes. 
IN THIS EPISODE
Paula shares her thoughts on Veterans Day and service to the nation.
She discusses her contribution of a virtual reality immersion video to 'Vicarious,' an art exhibit on the veteran experience at Elder Gallery of Contemporary Art.
She tells the story of Staff Sergeant Dale Beatty and producing a video dedicated to him that shows the challenges of being a disabled veteran.
She reviews the potential uses and benefits of virtual reality technology.
Paula describes the Think Broader Foundation and her work of addressing unconscious bias in the media.
She answers why bias and equality issues are important to her.
She talks about her experience pursuing a diploma in Global Business from Oxford University.
She quotes from the poem 'Ulysses' by Alfred Lord Tennyson.
Paula reflects on growing up the daughter of a teacher and cattle-rancher in Bismarck, North Dakota.
She remembers her career in high school and being part of group called 'The Wholesomes.'
She shares how she ended up at The U.S. Military Academy at West Point.
She discusses her time at West Point and what branch and post she pursued after graduation.
Paula answers what type of mission tested her during her military career and whether she was good at what she did.
She reviews her career working in intelligence in Europe, Africa and the Middle East, supporting special operations command in Europe, and being part of an inter-agency special counter-terrorism task force.
She remembers the morning of 9/11.
She shares what was once her career ambition to serve at the highest levels of national service and she answers whether she ever wanted to be President of the United States.
Paula reveals where she focuses her ambition now, the mantra that she follows, and what's important to her.