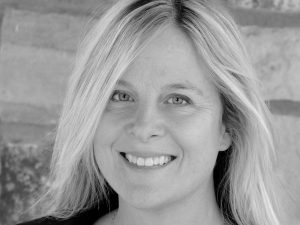 Marjorie Benbow is an intellectual property attorney. She focuses on technology transfer, licensing, corporate matters and distillery & brewery law. She is also a flower farmer, contractor/builder, scientist and educator. She serves on the board of trustees of Rowan-Cabarrus Community College and the North Carolina School of Science and Mathematics. Marjorie previously served as executive director of the Charlotte office of the North Carolina Center of Biotechnology and in the Office of Technology Transfer at the University of North Carolina at Charlotte. She has been recognized as among Charlotte's 20 Most Dynamic Women, Charlotte's 50 Most Influential Women and as a Distinguished Rotarian. She earned a bachelor's of science degree in zoology and masters of science degree in public health from the University of North Carolina at Chapel Hill, and a Masters of Business Administration degree and a Juris Doctor degree from Wake Forest University.
This episode is perfect for anyone interested in flower farming, a journey of science, education and the law, and lessons about love, grief and gratitude. 
IN THIS EPISODE
Marjorie explains farming zinnia and sunflowers and the business lesson she is learning.
She talks about her work renovating a 90-year old home on 20 acres of property.
She describes her legal practice and being a happy, drama-free lawyer.
She reflects on growing up in Winston-Salem and what was important in her home.
Marjorie shares a story of her father overcoming polio and what learned.
She answers how her parents would have described her.
She talks about studying zoology at UNC Chapel Hill and becoming a scientist researching virology and nerve regeneration.
She tells a story of an unnerving double blind-date that led to marriage.
Marjorie describes her relationship with Dr. Hector Henry and being imported to Concord, North Carolina.
She discusses pursuing a MBA/JD program at Wake Forest University and synthesizing different ways of thinking.
She describes her work leading the Charlotte office of the North Carolina Center of Biotechnology.
She remembers the personal news she received that led to great grief in her life.
Marjorie reveals what she learned from her husband's diagnosis and how she managed during his illness.
She reflects on her husband's passing on Thanksgiving and the call she received on Valentine's Day.
She shares what she has come to understand about grief.
She explains why she is a 'merry widow.'
Marjorie answers what's next for her.