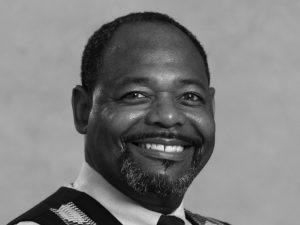 Don Taylor is an assistant professor of sociology at Johnson & Wales University. He has worked in various human services positions, including the fields of mental health, child welfare, couples and families, and domestic and sexual violence. He has written a group treatment curriculum entitled S.E.E.D.: Self-Esteem and Expression Development for African-American Adolescents, which is used by several programs targeting adolescents who attend Alcoholics Anonymous. Don is author of the novel Buggin: A Brother's Tale and an accomplished jazz saxophonist. He earned a bachelor's degree in political science at Cheyney State College and a master's degree in social administration from Case Western University.
This episode is perfect for anyone interested in sociology, turning a journal into a novel, playing the saxophone, and a career in human services and education. 
IN THIS EPISODE
Don talks about sociology and the classes he teaches.
He addresses the challenge of having personal agency as we operate within institutional forces.
He describes what people would see if they saw him teach.
He answers why he is drawn to sociology as a field of study.
Don shares what he wants his students to learn.
He explains what his novel Buggin: A Brother's Tale is about.
He reveals how he feels playing the saxophone.
He identifies the music he would want to listen to as the final light in his life went out.
Don remembers his childhood in Charles Town, West Virginia.
He explains why he plays 'Amazing Grace' every time he plays the saxophone.
He shares what changed his life in college.
He remembers greeting Minister Farrakhan at Cheyney State College.
Don tells a story about changing his name to 'Donald X.'
He shares what led him to earn a masters degree at Case Western University.
He discusses his career in human services and his focus on 'manhood' issues.
He describes facilitating therapeutic group work with men.
Don recalls participating in racial reconciliation work in Charlotte.
He answers what matters most to him and what the poem 'Invictus' has to do with it.