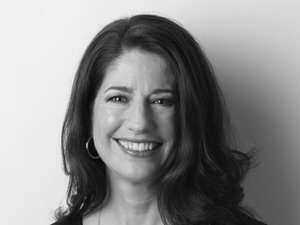 Fabi Preslar helps clients share their stories. She is president of SPARK Publications, a custom-publishing firm that specializes in designing magazines, books and other print and digital publications. She is also publisher of b2bTRIBE, a magazine for engaged and diverse entrepreneurs and small business owners. Fabi has received several awards, including the NAWBO-Charlotte's Women Business Owner of the Year, recognition as one of the 50 Most Influential Women in the Charlotte region by The Mecklenburg Times, the B2B Marketer of the Year by the Business Marketing Association of the Carolinas, Entrepreneur of the Year by the National Association of Community College Entrepreneurship, Enterprising Woman of the Year by Enterprising Woman Magazine, and the Greater Woman's Council Trailblazer Award. Fabi is a graduate of Central Piedmont Community College with a degree in graphic design.
This episode is perfect for anyone interested in custom publishing, leaps of faith and business as a creative and spiritual act.
IN THIS EPISODE
Fabi describes what SPARK Publications is and what it does.
She answers questions about stages of production, the process of publication, how much certain company services cost and who are typical clients.
She addresses whether SPARK Publications is a vanity press and how it differs from self-publishing.
She talks about what guides what she will publish, how the Internet has changed her business, publishing her own magazine, and how she works with novelists, essayists and poets.
Fabi shares what she loves about what she does.
She talks about where she grew up, her first language and what her life was like for her as a child and teenager.
She discusses family tensions, the challenges her family faced, and how it affected her.
She shares the leap she took at 17 years old and what inspired her to study graphic design.
Fabi describes the electric moment she experienced when she met a certain person at the Charlotte Observer.
She talks about how she has transformed since the launch of her business and the spiritual dimensions of her work.
She reflects on a shared-death experience and how it has changed her.
She addresses the awards she has won and the game of awards that is played.
Fabi reveals what she values most and whether she is living the life she wants to live.
Mark Peres adds a personal word that begins this way, "One afternoon I suddenly thought about Fabi. I could not really tell you why. I only had brief contact with her in the past…"