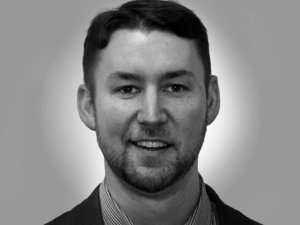 Dave Newell prepares students for lives of leadership and service. He is director of the Chidsey Center for Leadership Development at Davidson College. He serves as the principal resource for the campus community on leadership development and education. Dave is also the owner and lead consultant of Evolve Leadership Consulting, a learning, development, and strategy consulting firm dedicated to helping organizations function at their highest level. Prior to his work at Davidson College, Dave was director for leadership and community-based service at Gustavus Adolphus College in St. Peter, MN. He earned a B.A. in Communications Studies from Gustavus Augustus College, and an M.A. in Leadership in Student Affairs from St. Thomas University in Minneapolis, MN.
This episode is perfect for anyone interested in preparing students for leadership, being a better leader and fulfilling the desire to serve.   
IN THIS EPISODE
Dave explains the Chidsey Center for Leadership Development and what it does.
He defines leadership, how it shows up and what informs it.
He shares how he teaches leadership.
He addresses the training development methodologies of 'theory, practice, reflection' and 'powerful questions for emergence.'
Dave describes the current cohort of students he is teaching on campus and whether students are more interested in being leaders or seeming to be leaders.
He discusses the state of leadership in America today.
He answers whether leadership education failing.
He explains about why he doesn't like the phrase 'soft skills' and the difference between technical and adaptive skills.
Dave shares where he grew up, how it shaped him and what his parents modeled.
He talks about how he benefits from being a tall white male in America and what he learned from participating in an Americore poverty-education program.
He answers who he was an undergraduate and what he likes most about being and working on a college campus today.
He discusses his work as a leadership consultant and how he found his way to Davidson College.
Dave addresses whether the Chidsey Center is where it needs to be, what he has learned about himself as leader of a center, and who he admires as a leader.
He reveals what he is questioning in his life right now.
He answers whether he would want to be a college president one day.
Dave shares the work that pulls on him and what he values most.
Mark Peres adds a personal word that begins this way, "Dave Newell is shaping the future one student at a time. He is sharing his thoughts about leadership…"