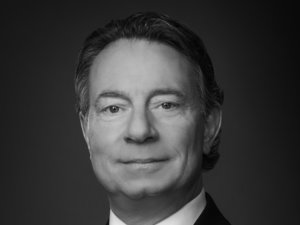 Michael Marsicano is ranked by Charlotte magazine as the most powerful person in the city of Charlotte.  He is president and CEO of The Foundation For The Carolinas, a Charlotte-based community foundation that advances philanthropy and drives major civic leadership initiatives. Prior to joining the Foundation, Michael served as president and CEO of the Arts & Science Council in Charlotte, and as executive director of the Durham Arts Council and the Royal Arts Center in Durham, North Carolina. He has served on the boards of several national and local organizations, from Americans for the Arts to Duke University. He has received numerous honors and awards, including the Charlotte Center City Partners Vision Award and the Charlotte Chamber of Commerce Innovator of the Year award.  Michael earned a bachelor's degree in psychology, and a master's degree and a Ph.D. in education from Duke University.
This episode is perfect for anyone interested in leading a community foundation and a career dedicated to the arts, philanthropy, education and citizenship. 
IN THIS EPISODE
Michael explains the work of the Foundation For The Carolinas.
He shares his current strategic priorities, how his time is divided and how he sees his role in the community.
He answers whether he thinks of himself as the person who has succeeded Hugh McColl, Jr., former CEO of Bank of America, as a visionary leader of Charlotte.
He addresses the status of economic opportunity and upward mobility efforts in Charlotte.
Michael reveals what he learned from and what could have been done differently in the Charlotte Mecklenburg Opportunity Task Force Leading on Opportunity report.
He talks about the impact of the September 2016 protests in Charlotte on economic opportunity and upward mobility efforts and his personal response to those protests.
He responds to the assertion that Charlotte doesn't need any more task forces.
He considers whether civic leadership initiatives at the Foundation stifles emerging leadership outside the Foundation.
He addresses whether the Foundation helps donors fund morally objectionable non-profit organizations.
He responds to whether the Foundation is sensitive to public criticism.
Michael shares where he grew up and how his parents would have described him.
He talks about wearing blue jeans and what that might say about him.
He reveals how his time at Duke shaped him and what catapulted his career.
He discusses his sense of insecurity and how that shapes his leadership approach.
Michael reflects on his time at the Arts & Sciences Council and whether the arts became more institutional under his watch.
He answers how he feels being listed as the most powerful person in Charlotte.
He identifies the challenge of hiring the next president of the Foundation.
Michael shares what he values most.
Mark Peres adds a personal word that begins this way, "Before my conversation with Michael for this podcast, I've had one or two discussions with Michael over the years and not for very long…"