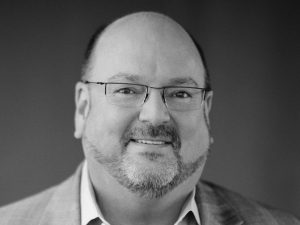 Dan Murrey is an orthopedic spine surgeon. He leads the Specialty Practice Division of OptumCare, a division of United Health Group, a healthcare provider and coverage company. Dan was previously founder and CEO of OrthoCarolina, an orthopedic practice and physician group. He led efforts in quality improvement, data management, corporate compliance, and customer service delivery and contracting innovation. His honors and awards include the Care Ring Maribelle Connerat Award, the Charlotte Center City Partners Special Achievement Award, and the Presbyterian Orthopedic Hospital Physician of the Year award. He served as a Mecklenburg County Commissioner and led the host committee for the 2012 Democratic National Convention. Dan received a B.A. in Religion from Davidson College, a Masters degree in Public Policy from Harvard University's Kennedy School of Government, and his M.D. from Harvard Medical School.
This episode is perfect for anyone interested in heath care system reform, where God resides, confronting injustice and taking on difficult tasks. 
IN THIS EPISODE
Dan explains his work leading the Specialty Practice Group at OptumCare.

He describes values-based care, distinguishes it from fee-for-service care, and addresses whether the free market is a rational mechanism for health care delivery.

He talks about his hometown of Pulaski, Tennessee and its notorious history that informed his childhood.

Dan reflects on the values he learned at home and the impression his father's medical practice made upon him.

He shares why he studied religion at Davidson College and where God resides for him.

Dan discusses using his privilege to call out injustice and the work of undermining unjust power structures.

He recalls his time at Harvard Medical School and the Kennedy School of Government,  what drew him to spine surgery and the surgeries he remembers.

Dan talks about entering politics, the 2012 Democratic National Convention, and his passion for cooking, collecting pottery and civic debate.