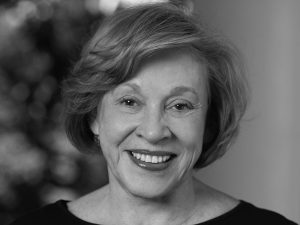 Cyndee Patterson is president of the Lynwood Foundation, which owns and operates the historic Duke Mansion and the Lee Institute. The Duke Mansion is a 4-star inn and meeting event venue. The Lee Institute provides facilitation, consulting and training for nonprofit, government and community organizations across the country. Cyndee was previously president of Patterson Blake, Inc., a corporate meeting and event planning firm. She served as an at-large Charlotte City Council member from 1985 to 1993 and as Mayor Pro Tem from 1989-1991. She has served on several boards and has won numerous awards for community service. Cyndee earned B.A. with honors in psychology and business administration from Purdue University.
This episode is perfect for anyone interested in civic engagement, dialog, leadership development, city politics, and serving the past, present and future. 
IN THIS EPISODE
Cyndee describes how the Lee Institute and Duke Mansion helps build community through leadership development, non-profit organizational support and civic engagement.

She discusses listening and appreciative inquiry, the tension between dialog and action, and the two underlying causes of civic engagement issues in Charlotte.

She remembers growing up in Carol City, Florida and how it framed her life.

Cyndee shares how her politics have come full circle and why she loves civic engagement.

She talks about how she went from supporting Bobby Kennedy to Nelson Rockefeller to Richard Nixon to George McGovern.

She discusses moving to Charlotte, the first projects she worked on in the city, and bringing people together.

She reveals why she chose to withdraw from her race for mayor, and compares civic leadership today to the civic leadership of the 1980's and 1990's.

Cyndee talks about converting to Reform Judaism and recites the words of a sign in her office that guides her life.