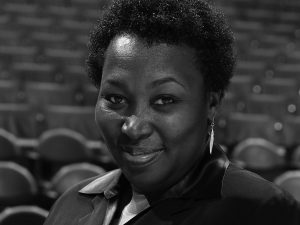 Freda Lester is a retired Charlotte-Mecklenburg Police Department (CMPD) Major. Over a 29-year career, Freda served in various capacities and districts. She served as a community liaison for several neighborhoods, creating programs that reduced crime and strengthened community advocacy. In her last post she commanded the Northwest Service Patrol Area, one of the most challenging patrol areas in the City of Charlotte. Freda has received numerous awards and accolades for her police work, including CMPD Officer of the Year and the CMPD Medal of Valor for saving the life of a citizen. She serves on several non-profit boards, including chairing the board of the Keith Family YMCA. She earned a bachelor's degree in criminal justice from the University of North Carolina at Charlotte and a master's degree in business administration from Pfeiffer University.
This episode is perfect for anyone interested in law enforcement, community policing, civil emergency response to protest, and a life dedicated to community safety. 
IN THIS EPISODE
Freda shares what wearing the badge meant to her and assesses the relationship between the CMPD and the community.

She discusses her involvement in the Keith Lamont Scott shooting that led to protests and civil disturbance in the City of Charlotte.

Freda answers criticism about how the CMPD Civil Emergency Unit responded to citizen protest during the Keith Lamont Scott shooting.

She tells a story about drawing her gun at a vehicle felony stop and controlling adrenaline.

Freda remembers fellow officers who died from police killings and suicide.

Freda talks about what makes a good cop, what parents say to children about police officers, and how she feels when she arrests someone.

She remembers growing up on a farm, her time in high school, and how she came to join the CMPD.

Freda talks about being a rookie cop, how her CMPD career evolved, being promoted to Sergeant, Captain and then Major, and what's next for her now that she is retired.