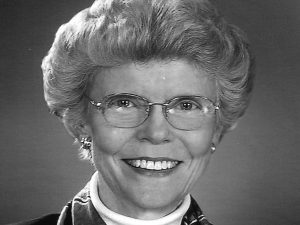 Sally Robinson is a civic leader and community volunteer whose contributions have shaped education, arts and culture in Charlotte and Durham. She has served on many boards, including the Charlotte Symphony, the Charlotte-Mecklenburg Library, the McColl Center for Visual Arts, the Foundation For The Carolinas and Duke University. Sally was the visionary force behind the launch of the Levine Museum of the New South. She has received many awards for her service, including the Duke University Distinguished Alumni Award, the University of North Carolina at Charlotte Distinguished Service Award, the John Tyler Caldwell Award for the Humanities, the Charlotte Woman of the Year Award, and the Arts & Sciences Council Lifetime Commitment Award. Sally graduated Phi Beta Kappa with a degree in history from Duke University.
This episode is perfect for anyone interested in family history, community service, connecting to ideas and possibility, and a lifelong friendship and love. 
IN THIS EPISODE
Sally remembers her first home in Charlotte, growing up in the 1930s and 1940s, her father and the work he did in textile machinery.

She shares her mother's community service during the war and the example of civic leadership she established.

She recalls her brothers' military service and the family routine of listening to the news and supporting the war effort.

Sally discusses going to boarding school at St. Mary's School in Raleigh, the influence of a particular teacher, and her first date with Russell Robinson.

She talks about studying history and being a student at Duke University, and whether she ever felt limited as a homemaker during the 1950s.

Sally reflects on segregation, the civil rights movement, and how her perceptions about race relations have evolved.

She explains how her passion for civic life developed in the 1980s and 1990s, and why she helped launch the Levine Museum of the New South.

Sally discusses serving Charlotte today, her connection to Duke University, and why her marriage works so well.