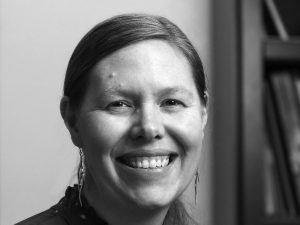 Liz Clasen-Kelly is executive director of The Men's Shelter of Charlotte, which provides emergency shelter to men while working to end homelessness in the Charlotte region. Previously, Liz served as Associate Executive Director for the Urban Ministry Center, an interfaith organization dedicated to bringing the community together to end homelessness. She has also served as director of public policy and community engagement for the Council for Children's Rights. Liz has received several honors for her work, including the YWCA Woman of Achievement Community Champion Award. She earned a Bachelor's degree in Religion from Davidson College and a Master's degree in Public Policy from Duke University.
This episode is perfect for anyone interested in helping people needing shelter, working to end homelessness, abundant love, and encountering Christ in the in-between.
IN THIS EPISODE
Liz describes the Men's Shelter of Charlotte and the services it provides.

She reviews the number of men experiencing homelessness in Charlotte, what drivers affect the rate of homelessness, and what approach guides her work.

She tells a story illustrating the friendships that are formed in the Men's Shelter.

Liz answers how to interact with people experiencing homelessness and whether sleeping in public is a human right.

She talks about navigating class and economic differences growing up in Kingsport, Tennessee.

Liz discusses what was important to her as a young person, her intense need to be right, and how she learned to influence public policy.

She describes a significant religious experience, her religious fervor at Davidson College, and her spiritual growth at the Urban Ministry Center.

Liz talks about a theology that can withstand human suffering, Dale Mullinex and the influence of his work and leadership, and how she finds Christ in the world.