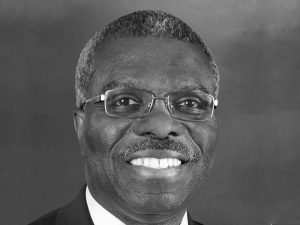 Clarence 'Clay' Armbrister is president of Johnson C. Smith University, a historically black university in Charlotte, North Carolina. He assumed the role in January 2018. President Armbrister has over 35 years experience in the private and public sectors, including time in senior administrative and leadership positions at Temple University, Johns Hopkins University, the School District of Philadelphia and Girard College. In addition to his background in education, Armbrister has held executive positions in law, government and finance. His volunteer and public service recognition is extensive and varied. He earned a B.A. in political science and economics from the University of Pennsylvania, and a J.D. from the University of Michigan School of Law.
This episode is perfect for anyone interested in historically black colleges and universities, public service, and the value of relationships.  
IN THIS EPISODE
Clarence describes Johnson C. Smith University, the population of students it serves, the strengths of the university and what it could do better.

He discusses what he wants to 'radicalize' on campus and his areas of strategic focus as president of the university.

He makes a case for Historically Black Colleges and Universities 'having a place' in the 21st century.

Clarence addresses the graduation rates of HBCUs and whether the preparedness of students is different than in previous generations.

He reflects on his childhood growing up in Opa-locka in Miami in the 1960s.

Clarence talks about his grandfather who was a Baptist minister and disciple of Marcus Garvey who was beaten by white supremacists in 1921.

He talks about his time as a student at the University of Pennsylvania and why he chose to study law at the University of Michigan.

Clarence answers what drew him to leadership roles in city governance and education and what brings him the most joy.