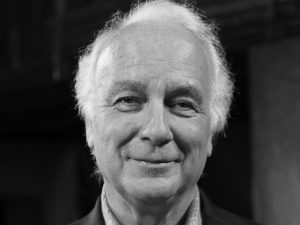 Ken Lambla is founding dean of the College of Arts + Architecture at the University of North Carolina at Charlotte, where he has served on the faculty since 1983. The College of Arts + Architecture is comprised of academic units in Architecture, Art, Art History, Dance, Music and Theater. Ken's teaching has focused on architectural design, design process, and social history. He has worked as an architect and urban designer in Belfast, Chicago, San Francisco and throughout North Carolina. Ken received a Bachelor's degree in Environmental Design from the University of Kansas, and a Master of Architecture degree from the University of California, Berkeley.
This episode is perfect for anyone interested in arts and architecture, interdisciplinary design, community development, stewardship, and how arts inform a life.  
IN THIS EPISODE
Ken reflects on a 3-month camping trip to Patagonia and who he found himself becoming while he away.

He describes the academic units of the College of Arts + Architecture and when and how he began forming the idea for the College.

He shares what he thinks he and College got right and what he and the College could have done better during his tenure as dean.

Ken answers whether the College of Arts + Architecture is today what he hoped it would be and why the College of Arts + Architecture is important.

He talks about growing up in New Jersey and what was important to his family.

Ken discusses the high school teacher who inspired him, descriptive geometry, being attracted to the abstraction of architecture, and the concept of struggle.

He shares how an interdisciplinary approach to learning at the University of Kansas became a seed for the UNC Charlotte College of Arts + Architecture.

Ken reflects on the role of arts in his life and what's on his mind as he passes the baton of leadership to a new dean.