We hear it all the time, "How do I help my (insert grade/age) child with reading at home?"  As a mother myself, I get it.  Whether your child is struggling or you're trying to be proactive searching online for ideas and information, it's overwhelming. In some cases, it takes an early childhood education degree to even be able to understand the articles or concepts clearly.  At least, that's how I felt as a TV news reporter turned public relations/communications professional, without a teaching background.
First of all, how do you even know what works and what doesn't?  And then we are supposed to be able to turn this stuff into home activities with our kids? Who am I to figure out how to do that correctly?
I started as Communications Manager at Read Charlotte in 2017.  It felt like one of those "right place at the right time" moments for many reasons.  But, personally, I was a new mom (still am I guess, she's only 3).  I want the same things we all want for our little ones—a realistic manual to make sure I'm laying the proper foundation for success and opportunity.  We all know reading is a fundamental piece of that puzzle.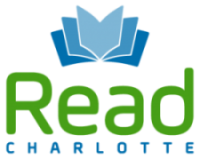 Read Charlotte was launched in 2015 as a community wide initiative to improve third grade reading proficiency.  The organization tackles this work in multiple ways from birth through third grade by coordinating and aligning people, resources and data.  The first few years were all about digging into the research and figuring out what works to move the needle for kids.  Today, Read Charlotte is beginning to pave the way to improve children's literacy as evidence-based strategies are rolling out across Mecklenburg County.
Empowering Families is a key focus area for Read Charlotte.  Providing tools and resources that are not only proven to work but realistic for families to incorporate into their busy lives is vital.
That's where the new resource HomeReadingHelper.org comes in.
HomeReadingHelper.org is a free website designed for parents to help their kids, whether they are struggling readers or just beginning to learn to read.  The content spans Pre-K through 3rd grade and it gives parents countless home activity ideas, games, videos and more, grade-by-grade and skill-by-skill.
Read Charlotte is a part of the Library's EPICFEST event every year.  This past fall was especially exciting because it was our first chance to tell families all about this new website we had created just for them to support reading at home.  Throughout the day, I lost count of how many times we heard things like, "this is exactly what I have been looking for!" "And it's free?"
The website addresses language, reading and even writing skills.  The text and video subtitles can also be translated into over 100 different languages on the fly!
If you haven't had a chance to check it out, bookmark the site today.  We hope you find it useful as you're looking for ways to help your child succeed in school and in life.